Instead of me blabbing about how much I like my
823key
and how much I want you to buy one, too, I'm just going to convince you of that latter part by showing you a visual account of my 823key experience.
the tiny box was also hand-addressed.
the thank you note.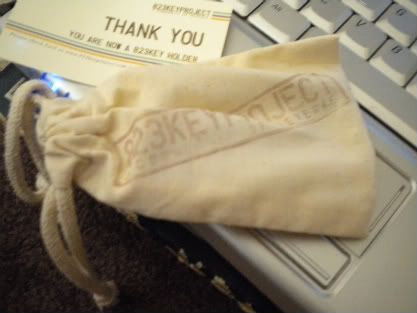 hidden away in a little pouch! oh my the suspense...
823a.
my key was the 191st to be given out. what number will you be?
umm i'm so going to wear this with everything.



I don't really know what to say about it. I love it. Please, you guys, check out the 823 Project site and consider buying your own key. I know it's quite a chunk of money for a lot of us, but funding the arts is a really, really good cause.