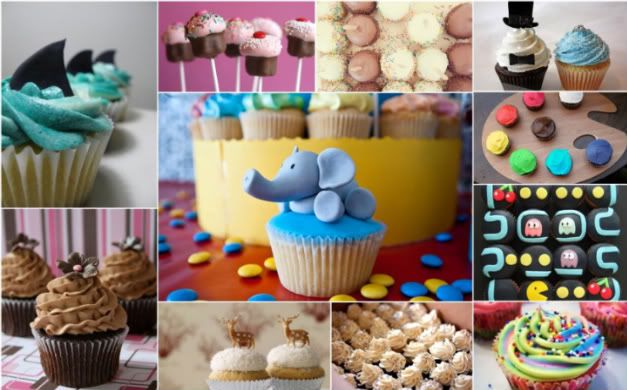 Nothing would be more tiresome than eating and drinking if God had not made them a pleasure as well as a necessity.
--Voltaire

all photos from weheartit

Spend your day making the most decadent cupcakes you can imagine.
Experiment with different flavors, frostings, sprinkles, and piping tools

until they look too good to eat-- and then eat them anyway.
Start here:
The Cupcake Project
for sure.
Conversations with a Cupcake
and
Cupcakes Take the Cake
, too, of course!
Bittersweet Blog
, if you're into vegan cooking.
Some tips on using and making fondant
.

A wee bit of flavor inspiration via Sprinkles Cupcakes.

What dream cupcake

are you going to bake?