I am, admittedly, not Lady Gaga's biggest fan. Honestly, I think the quality of her music is generally somewhere between mediocre and please kill me now if I have to listen to this one more time. I generally find her style less
Isabella Blow
and more
Teenage Girl Alien Who Just Wants Attention
(though I have a hunch that's what she's going for). There, I said it. Now don't hunt me down with pitchforks.
One thing I do have to give her props for, though, is her new video for "Bad Romance." The song is not my cup of tea at all. For the most part I'm not a fan of the video, since it strikes me as mostly a bad Thriller tribute (as one commenter said: "she's like Michael Jackson if he couldn't sing or dance"). HOWEVER, you won't
believe
what this woman accomplishes.
She walks.
In Spring 2010 Alexander McQueen heels.
No way?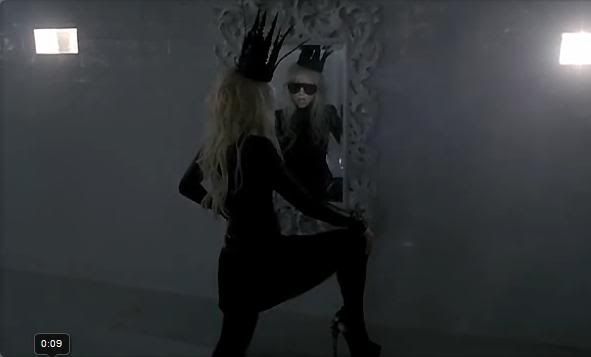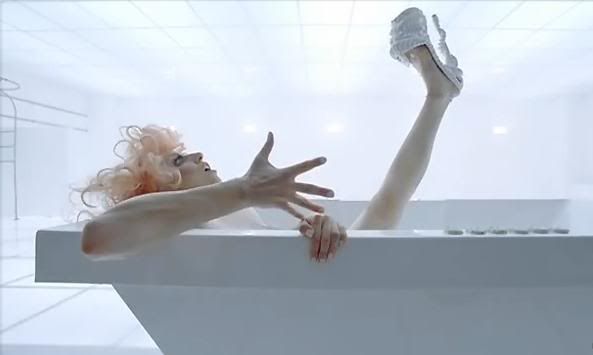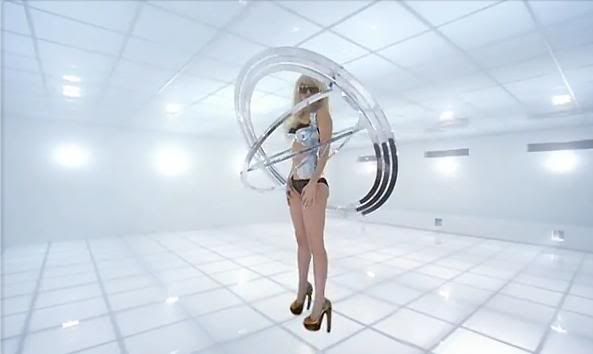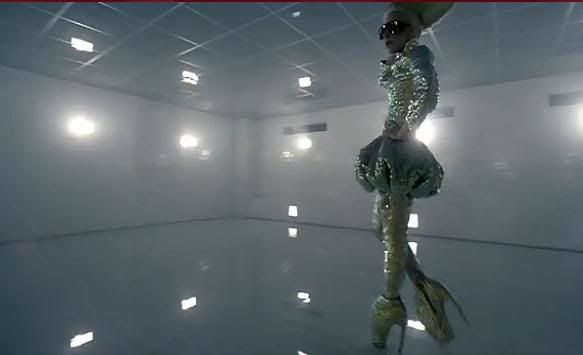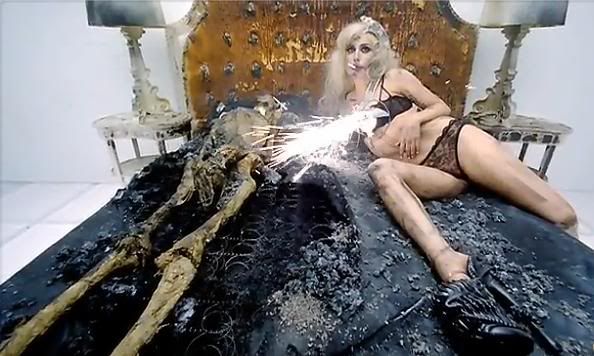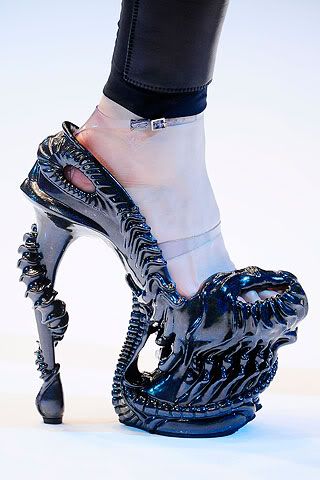 photos via style.com and screenshots from 'bad romance'
Way.