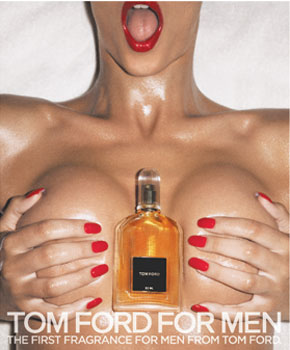 Like many people my age, I grew up with the internet. And sure, there were parental controls on my computer, but my mother was away a lot and I found a way to turn off the controls and do whatever I damn well pleased. I lied about my age in chat rooms and tested the limits of what I could bluff and what I couldn't: I didn't have sex until I was 17, but at 13 I had read and seen enough to convincingly write my own pornography and tease strangers. There were a couple times that I "phoned."
When I think back on my early teen years, I don't feel ashamed. I understand that a lot of it was cultural-- the internet was
there
and it was so
accessible
, especially with parents who didn't know how to use it. I also have a feeling that since I was so highly sexual, if I hadn't had some sort of outlet, I wouldn't be able to say I've had far, far fewer partners than most girls I know. And I won't lie to you and say that I don't love porn. However, now that I'm older and wiser, I realize I did a lot of really stupid things that could've got me killed.
I can't imagine the pressures that are out there today. I'm 21 and I'm far from a prude. I don't think there's anything wrong with doing any "perverted" thing you want to in the context of a consenting, trusting relationship. I'm not afraid of sexuality, but I'm disturbed by it when I see it
everywhere
and that few people are batting an eye.
One day I was driving to work and I turned on the radio-- rare for me-- and heard "Love Games" by Lady Gaga for the first time.
"Let's have fun, this beat is sick, I wanna take a ride on your disco stick." (
Full lyrics
)
I am 21, you guys. I have had sex. I am not a prude. I exposed myself of my own free will to plenty of things. But something about hearing this on the radio and knowing little kids are hearing it, singing it, disgusts me. And saddens me.
Or take a newer song, say, Ke$ha's "Blah Blah Blah" that goes something like:
"I don't really care where you live at, just turn around boy, let me hit that. Don't be a little bitch your chit chat, just show me where your dick's at." (
Full lyrics
)
I am 21
. I am an adult. And this makes me feel all kinds of dirty. After the initial "oh, hell yeah, a song where a girl exploits a boy for once!" I start thinking, "wait, no, that's not what we want." Exploitation is no better in either direction. Plus, I have a real problem with the whole "shut up and fuck me, I don't give a shit about you" message-- I mean, don't women supposedly hate when men act like this?. It isn't feminism. That's turning all those misogynist ideas we're supposed to reject back around on men. So it's okay to treat men like sexual objects? People are people.
This is not what we should be teaching people to embrace.
I watched "Telephone" the other day. I saw Lady Gaga, half naked as usual, climbing bars in a jail and shoving her crotch toward the camera.
Today I read this article on "
raunch culture
," and I have to say I agree with a lot of what's being said here. Thus this rant.
Honestly, I'm sick of it. I'm sick of all the sex and the misogyny and the anti-man attitudes and basically porn being shown on my TV and in my ads. I'm sick of hearing stuff on the radio and thinking about how some mother is letting her 13-year-old go to the Britney Spears concert because she just
loves
"If You Seek Amy" --which, if you're not aware, is supposed to be a little hidden pun: "
fuck me
." I'm sick of seeing very little kids booty-dropping to "Diva" when they don't even know what their actions mean. Or maybe they do, and I think that's sadder. I'm sick of MTV.
I sound like an old lady by crying out "WHERE ARE OUR CHILDHOODS GOING?!" but I'm sick of wondering, of having to wonder. I don't hate sex-- it's a wonderful, beautiful, awesome part of life. I don't think people should be prudish. I don't think we shouldn't teach kids about safe sex, even if it means talking about oral sex, anal sex, and any other kind of sex that makes us uncomfortable to discuss. The culture and the human body are such that they will want to try things-- earlier and earlier, too-- and we are doing a disservice to our kids if we don't speak candidly and honestly.
We are doing a disservice to our kids by growing lax.
Yes, sex is out there, but we don't have to let our kids see and listen to whatever they want. Here, I take the stance that I take with videogames: if you're worried about what your kids are experiencing, experience it yourself, and then sit down and have a long talk about it. Ask kids what they think the message behind the songs they listen to are. Ask them what they think of movies, TV shows, porn. Sure they probably won't want to talk to you, but if you're a parent or any kind of guardian/mentor/whatever it is
your
job to talk to
them,
even if they don't seem to be listening
.
Is it embarrassing? Yes. Awkward? Yes. Important? Yes. Are they gonna tune you out? Less than you'd think.
I don't think we should go back to a culture where sex is unspeakably taboo, because I think that's wrong in its own way. I do think that we need to stop using sex so exlicitly to sell, because it's getting really out of control. Much of my problem with this hypersexual culture is that parents don't seem to want to be parents about it: they want to be cool. If your kid whines enough that she wants that mini-skirt, she'll get it, you know? And I know this isn't all parents, but when you see young children doing certain things, you can't help but wonder what the parenting was like.
The problem for me is that there's so much else that's even more damaging than porn, a form of entertainment that is what is, no mistakes. You look at porn because you want to see naked people, or laugh at a funny plot line, or get off. You know what you want out of it, so you seek it-- and parents should be talking about porn with their kids. A lot. But you watch a show because you like the characters-- but then you also see a sex scene every 10 minutes. You watch TV for the shows you like-- but then you also see highly sexual, often misogynistic ads every commercial break. You listen to music because you like the beats-- but you might not realize that the lyrics you're singing are encouraging some awful ideals. You watch the music video because you loved the song-- but the singer is half-naked and gyrating against someone.
The biggest problem is that it's so pervasive and parents just don't have enough ears or eyes to monitor their child every waking second and address every suspect encounter or bit of media.
People absorb messages almost subliminally. If you're told something or shown something or say something enough times, it becomes the norm. It becomes okay. But a lot of what I see in unavoidable places today are messages that I don't want to believe, that I don't think anyone should believe, especially not younger people who are still developing belief systems.
I am 21. I am not a prude. I love sex. But the culture I live in deeply, deeply concerns me.
What do you think about "raunch culture?"