*Casey, a girl with leukemia and undergoing chemo therapy, entered the Body by Victoria "Why I Love My Body" Contest, and she's in second place! What she could win? A trip to New York that includes a spa day, $500 to shop at VS, $500 spending money, and two nights at a luxury hotel.
Please vote for her!
*Lego Star Wars is awesome!
*Tonight starts the new season of America's Next Top Model! You know, the one that a bunch of short chicks
almost got killed
to audition for? Must see TV, I'm tellin' ya.
*
Stop apologizing
for your weight.
*This is from a while back, but I can't stop drooling over
this cake
that was made for
Nie Nie
. I would seriously want to attempt it, but I'm no cake baking expert. If anyone wants to try it out and mail me a slice, though....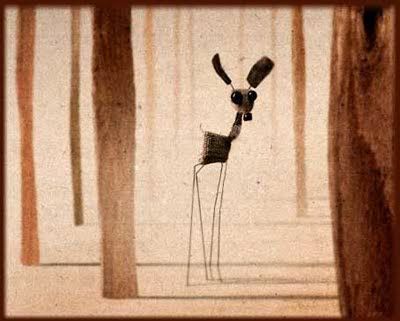 walter krudop
*Beatles Rock Band was
just

released
! Do you plan on buying it? I don't play rock band, but I love the Beatles, so I might have to try it out. A couple of my friends plan on spending the day scouring the city for a copy.
*Make a donation to the
International Aid for Korean Animals.
There is a profound difference between respecting different cultures and condoning torture. I do not believe that we will ever see a society that is vegetarian (nor would I want that, personally), but I do believe that there need to be serious changes made to the way the food industry worldwide treats the animals it slaughters.
*Dear Vogue-from-a-Couple-Months-Ago:
no high fashion Crocs for me
, thanks.
milla jovovich (who starred in the awesome movie, a perfect getaway-- see it) by matt jones. the rest here.
*A wonderfully
creepy shoot
by Craig McDean for Vogue Italia, May 2009.
*I want one of these
squishy piggies
!
*
Natalie Dee totes
? Okay yes.
*The other thing I'm loving this week?
Thanks so much to Sydnie at
Take Me Out to the Runway
for giving me The Splash Award! I'm really, really flattered, especially since the award goes to blogs that allure, amuse, bewitch, impress, or inspire you! Just look at all those great descriptors! After receiving this great little award, I'm supposed to choose up to nine blogs that I feel deserve it in turn. I adore lots and lots of blogs, but for right now, I tag:
Kitty at
Abellevie!
Amanda at
Blog for No One in Particular
Mary at
Hail Mary
Brittney at
Lemon Love
Eri at
Pretty Portobello
Laura at
Ruby Bastille
Jessica at
Saturday Jane
Sarah Von at
Yes and Yes
All you girls have lovely blogs and are even lovelier people. I hope you share this award with some of your favorite bloggers, 'cause I know getting this award definitely brightened my day! Thanks so much again to
Sydnie
and to all of you who read my blog!
So, as usual, these are some of the things I'm loving this week, but results may vary. Tell me what you think in the comments!